Communicating with your team, wherever they happen to be.
When COVID-19 struck the world, all our hopes for a new decade quickly dissolved. No one could have predicted the need to adapt to a "New Normal" way of life. As the gut retching pandemic worked itself into every aspect of our lives, we realized that the world was not well-equipped for such a change. Our family and social lives had to adapt quickly. But many businesses weren't ready to bring on such dramatic changes so quickly. As we move forward into 2020 and beyond, one thing is certain: the way we view business solutions will never be the same.
Tools for the New Normal
As businesses heal from the sudden blows to production, they are adopting changes that can help future-proof their companies should another horrific situation such as this arise again. What can they do to better prepare their business to keep their employees safe and keep them above water?
The first and most important step is to implement a cloud-hosted phone solution. Even though change may feel overwhelming, it will make unexpected situations a breeze to get through together. A cloud-hosted phone solution is the easiest and most secure way to ensure business continuity. Because your team members can utilize their business phone system wherever they have internet or cell phone access. This helps future proof your company, and additionally it can also help save money long term. No more costly equipment eating up office space, and less technical support needed in house.
There are additional tools available with cloud voice services that improve remote work. First and foremost, an online portal empowers you with greater control over your phone system. Which means you can quickly place or take calls, forward numbers, setup call routing, and enable many more features with a quick click of your mouse. Cloud-hosted phone solutions also come with more reliability, scalability, and quality, than their on-premise cousins. So, your customers experience superb call and video quality. While you rest easy knowing you have a reliable and secure phone system.
The Bright Side of Change
Even though the "new normal" during a pandemic is truly awful, and the need for remote solutions is a bleak one, when these solutions are implemented you can start to look at the glass as half full. Once implemented, New Normal or not, you now have the capability to work from nearly anywhere! With nearly 4.7 million U.S employees going remote in 2020, this option is important. Work options are now so much more flexible for you and your team.
You and your team will be better prepared. You'll not only have access to better communication with your team during a pandemic. You will also be better equipped to communicate when working remotely for any reason. This is a true blessing to your remote team that's looking for ways to make themselves even more flexible and efficient.
Your business communications will now be much more "future-proof" no matter what the future holds. Whether that be a resurfacing outbreak or switching to a completely remote workforce. A potentially unforeseen consequence of this pandemic is the need to keep certain individuals protected for a longer period. For example, someone at your company may have immunity issues, children in remote-learning situations, or live in a quarantined area. You'll want to keep your team as safe as possible obviously, but you also need to keep your business functioning. These solutions are a great way to do so.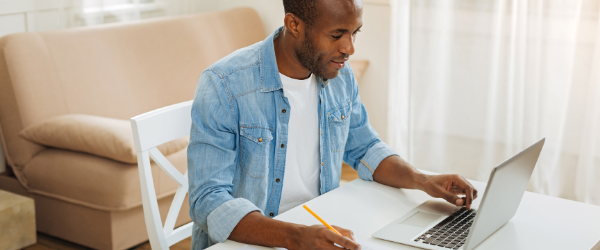 Let's Face the "New Normal" Together
RyTel offers business solutions designed specifically with remote work in mind. Communicating with potential clients, staff, and team members is a breeze with our Business Talk/Text/Video solutions. With RyTel you get not just crystal-clear desktop phones, you'll also have access to our smartphone app. Our app let's your team take calls on their cell phones, manage voicemail tools, and efficiently send work-related texts.
RyTel Hosted solutions are reliable, scalable, and focused on your business. Our product gives you the modern tools you need to not only get the job done, but it also provides you with high-definition quality and 99.999% uptime. Meaning all your company funds in these unsure times are going towards a product that helps you confidently maintain all your client relationships and easily build new ones. Our state-of-the-art desk phones paired with our business-class portal, and Mobile App supply you with amazing capabilities like SMS/text and video features. As well as helpful online tools and applications that give your business much needed flexibility.
While COVID-19 has turned your business world upside down, we're all in this "New Normal" together. We want to help your business stay safe, productive, and open through this. At RyTel we focus on keeping your communications safe and secure. So that you can focus on keeping your team and customers safe and secure. Check out our website to see if our services are right for your company. Or reach out today to chat with a member of our team. We're here for you and hope you and all your loved ones remain safe through these trying times.
Suggested Content: Ultimate Reliability Through Geo-Redundancy