Have you ever wondered how to stop robocalls? Did you know that most phone calls in the United States are made by autodialers? These phone calls are classified as robocalls. Millions of these spam calls are made per day, with billions being made over the span of a month. While these phone calls can be annoying, they can also cause major problems for everyday people as well as businesses. However, there is help! The government and your local service provider has stepped in and wants you to know how to stop robocalls. 
DNC
In 2003, the Federal Trade Commission (FTC) gave us our first line of defense against unwanted telemarketing calls. The National Do Not Call Registry (DNC) allows you to register your phone number. When you register, you will be placed in the database to stop telemarketers from calling you. (You may register here.) With more than 221 million people on this list, many consumers hope to know how to stop robocalls.
However, the registry does have some limitations. Political calls, non-profits, survey companies, charities, and companies you do business with are not controlled by the FTC registry.
In 2009, the FTC created a new set of rules specifically for robocalls. According to the FTC, most prerecorded telemarketing calls are prohibited. The only exemptions are if a consumer has given prior written authorization to the caller.
We've Been Trying to Contact You…
Even with the FTC regulations, people on (and off) the National Do Not Call Registry have been receiving robocalls. In fact, in January of 2021 alone, robocalls from spammers averaged over 159 million calls per day. From mild annoyance to complete devastation, these disruptions can be very toxic. The worst-case scenario would be robocallers scamming people out of some, if not all, of their hard-earned money.
You may be thinking "I just don't answer my phone if I don't recognize the phone number calling, problem solved." Problem NOT solved. Scammers are very smart. They realized people were not answering their phone calls anymore due to caller ID. They came up with a way to work around unknown phone numbers by using a tactic called spoofing.
Spoofing is when a scammer falsifies identifying information sent to caller IDs. Have you ever looked at your caller ID and noticed that the phone number looked local, only to answer and have an autodialer be on the other end of the call? The robodialer was spoofing that information.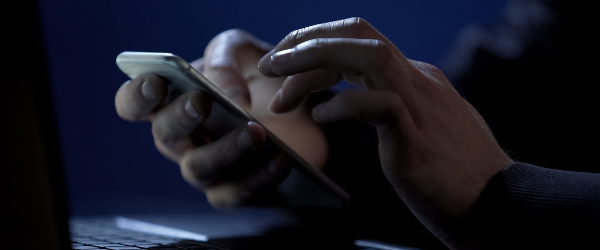 How to Stop Robocalls
The FTC has done what they can to help protect the nation against robocalls. This is where the Federal Communications Commission (FCC) has stepped in to help. The FCC has come up with a set of rules and regulations called STIR/SHAKEN to fight against these nefarious scammers.
STIR/SHAKEN is actually an acronym. STIR stands for the Secure Telephone Identity Revisited. SHAKEN is the Signature-based Handling of Asserted information using toKENs. This all comes down to verifying caller ID information. Any phone number using Voice over Internet Protocol (VoIP) must be verified by the user that the information provided for identification purposes is true and correct. There is a secondary verification on the other end of the call as well.
By the end of June 2021, all providers of internet protocol devices are required to be STIR/SHAKEN compliant. Because this has made providers update their systems, this is wonderful news for consumers. The number of spam robocall should slow down as STIR/SHAKEN compliance continues to gain traction, and this is how to stop robocalls from causing distress.
STIR/SHAKEN and Your Reputation
STIR/SHAKEN is a business owner's dream come true. Spoofing can be particularly damaging to businesses. As potential robodialer victims receive phone calls, they can associate that phone number with negative interactions. They can also block calls from that number. If scammers/spoofers are using a business's phone number for the caller ID, this could have lasting negative effects on the business. With STIR/SHAKEN, business owners will know that their information is safe.
Stop Robocalls with RyTel Hosted
Here at RyTel, we know how to stop robocalls. Our cloud-based phone system is safe and secure.  We will verify your identification information for you, so you can get down to business and focus on what you do best. Contact us today to get started with a safe and secure business phone. Give us a call today at (801) 662-0363 or send us an email at info@rytelhosted.com.