Your Remote Workers Want Mobility
Remote work and working from home have seen a massive increase due to COVID-19. And analysts agree that the popularity of remote work will continue to grow in the coming years. While there are plenty of pros and cons with remote workers, none of it matters if they don't have the right phone system. When done correctly, with true mobility people today can literally work from anywhere.
One of the most important aspects to building a perfect environment for remote work, is to create mobility. Thanks to RyTel's ever-evolving Hosted VoIP platform, it's easier than ever to increase mobility in the workplace. With increased mobility, we have the power to do more than ever before, in more places than we ever thought possible.
By implementing RyTel's remote Hosted VoIP phone system, your employees can utilize tools designed to strengthen their collaboration and communication potential. While simultaneously having their flexibility needs met, as well as your own. Higher mobility has proven to lead to higher productivity, which in turn can lead to better profits for your company.
Remote Work Growth
With the rising need for employees to work remotely, the demand for increased mobility has never been greater. According to Flexjobs, over the last 5 years remote work has seen a 44% growth. And over the last 10 years, it has grown 91%! Due to current circumstances, these trends are expected to continue spiking upwards. There has never been a better time to protect your company and help equip your workforce to handle any fluid situation.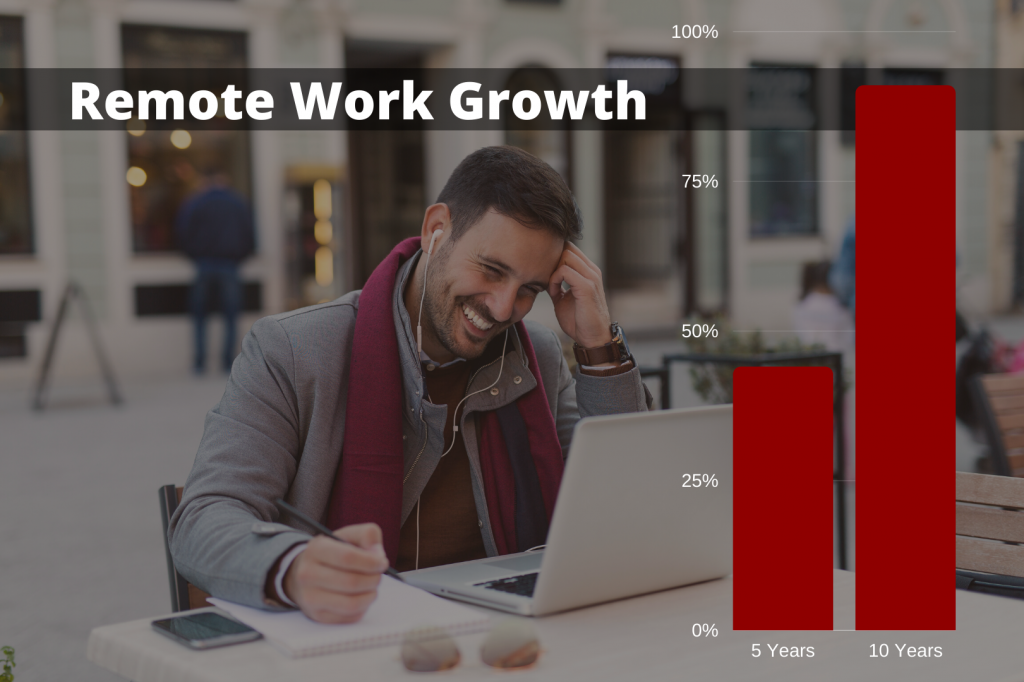 One of the biggest concerns for companies that are trying to set up a remote work force is finding a way to manage their employee's communications needs. With the proper training and leadership, this problem becomes minute, and easily avoidable. Staying connected to coworkers in a distributed voice network environment can be tricky. However, set up and maintenance is made simple with RyTel's remote phone system,.
Your highest priority for leading a remote work force, is to communicate with your staff. There are many studies that have proven that remote workers can actually be more productive than their office counterparts. In order to do so there needs to be an established open line of communication. That can be as easy as a quick morning conference call, a chat message after lunch, or even just an email checking in.
Anything you can do to give your employees an opportunity to discuss any concerns or questions they may have. It's also a great way to just offer some extra support and socialization that may be missing from no longer having a face to face relationship. With a RyTel remote phone system, connecting is really easy. Meaning no more scrambling to find the right phone number to call.
Tools for Management with a Remote Phone System
Another perk to the advancement of Hosted Phone technology, is that there are now plenty of tools available to help your employees and you thrive in a remote environment! There are a wide variety of tools out there that increase team member collaboration and communication to make working with everyone a breeze. There are also tools that can help monitor employee interactions with customers, such as call recording and call reports. Call recording tools help ensure quality control, and can be a great help when it comes to training. And with the RyTel portal's call reports you get the added benefit of performance monitoring. Without having to have your employee sitting in an office.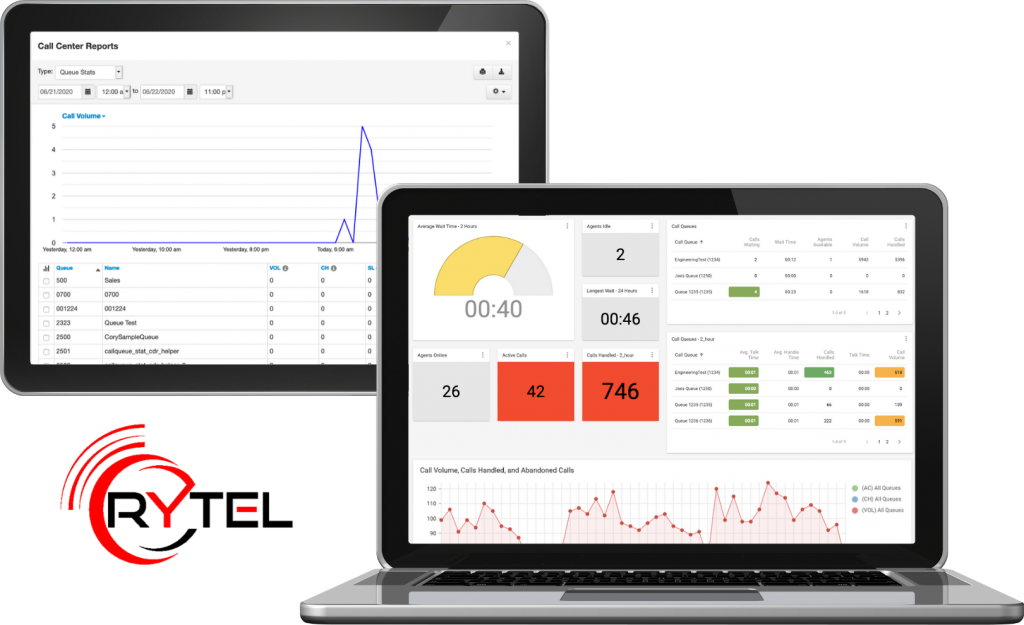 Setting up your company to be remote work capable has never been easier, and is needed now more than ever. The world as we know it is evolving, and we have the technology and knowledge to change with it. With enough involvement from you, and the right remote phone system, your company has the capability to thrive, even in these ever-changing times.
We at RyTel want to help. Reach out to see what tools are the right fit for your business needs. Call 801-662-0363 today to be remote work capable tomorrow!