There are a million different internet hosted phone services out there. So many that it can be difficult to keep straight what the differences are, and what are the best options for your business. Well, we've got great news for you! They're all essentially the same! 
A great way to think about phone services would be to compare them to cars. Sure, modern vehicles may be a lot different than they were when first invented over a hundred years ago, but the sentiment is the same. We wanted a faster way to get from point A to point B. And over time we found better ways to do just that. Did you know that the first car went a whopping speed of 10 mph?!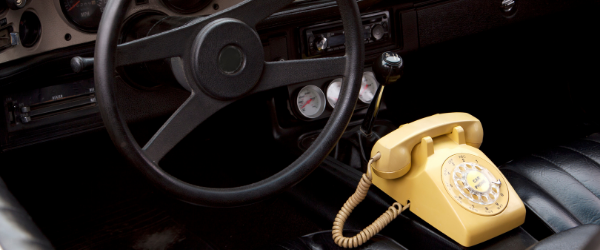 The Growth of Hosted Phone Services 
Phones have followed a similar growth pattern, in that while yes, the technology has improved, the intent is still the same. Over the years, the tech behind phone systems has improved exponentially. The latest advancement (and certainly our favorite at RyTel) is the ability to have your phone services carried over your internet connection.
So, back to the different phone service names. VoIP, UCaaS, & hosted, Oh My! There are a staggering number of names for all these services that seem to do the same thing. How are you supposed to know the difference and decide between the options? Well luckily for you, as we already mentioned, there are no major differences between the services! Let's circle back to the car comparison. A Chevy and a Ford may have a different name, but both are designed to get you from A to B, no matter what you call them. Alas, your hosted phone service is there to chauffeur your call. 
Why Hosted Phone Services? 
When it comes to deciding on a particular hosted phone service provider for your business, no matter what title interests you, there are a few questions you should first ask yourself:
Do they provide quality service? 
While all hosted voice services have the same end goal, some will try to sell you a lemon. You deserve a service with 99.999% availability, so that you can worry about what matters to you and your business.
What features will truly benefit my business? 
Different providers can supply you with different features and phones. Does your current provider give you the options your business needs? Or worse, are they trying to charge you more for simple features. Things that should come standard like auto attendant, voicemail, hunt groups, and the big one, long distance within the United States? These and many more are standard with RyTel Hosted.
Will my business be a priority to this company? 
You don't want to end up with a provider that as soon as you are through the sales process you can kiss getting good customer service goodbye. You deserve a service that will prioritize you.  
With RyTel Hosted, you can be sure that you are receiving great service. Our systems have unbeatable geo-redundancy and phone service failover plans that keep your business in business. You'll receive not only great features like voicemail and call routing, but you'll also have access to your systems via app and portal, so you can keep an eye on what's important to you from anywhere.

RyTel Means Great Service 
At RyTel we don't get hung up on titles. Our number one priority is providing you with the service that is going to get your call from point A to point B, quickly, clearly, and affordably. Our support to you is what sets us apart, not whether our services offer you the latest and greatest acronym of the week. We let our products speak for themselves.
Learn more about the hosted phone services we offer!
We know what's important to your business, because your business is important to us. If you're ready for a straight-forward phone service that is packed with features to help your business run smoothly, let's talk!  
Give us a call at 801-662-0363 or send over an email to info@rytelhosted.com. If you're looking for VoIP, UCaaS, or Hosted PBX, we've got the perfect hosted phone solution for your business!