Did you know that 60% of small businesses that closed due to the pandemic will not reopen? In our current economy, navigating the waters of owning a small business can be difficult. As a small business owner, you have enough obstacles to work through without feeling like the small fish in a big pond competing with big businesses with big budgets.
When researching your larger competitors, you may be left wanting some of the customer pleasing assets big businesses enjoy. There is good news! With the affordability and functionality of Unified Communications as a Service (UCaaS), you have a unique opportunity to make your small business stand out with a top-notch communications solution. Paired with your knowledgeable employees and outstanding service, your company is sure to stand the test of time.
What is UCaaS and Why Does My Small Business Need it?
If you are still running on traditional methods of communication and aren't even sure what UCaaS is, we can help. Unified Communications as a Service is a cloud-based communications solution that is both flexible and accessible for all businesses. UCaaS takes the old communications stack out of your back closet and moves it to the cloud. With a cloud-based communications platform, your system is accessible to all employees from anywhere with a desktop or mobile device.
A key business enhancing feature of UCaaS is how reliable the platform is. Cloud-based solutions have the benefit of a global network supporting them. So, if your power goes out due to an unforeseen occurrence, your UCaaS will still fully function on a battery-powered device. This keeps your business running when your competitors may have to shut down, giving you an edge.
Within the office building, removing the wires and hardware from your system creates a very scalable set up. To add lines to your growing business, all you need to do is call your UCaaS provider and add a telephone. No additional wires, service calls, or fees are needed (or paid for).
Where you used to need several providers to support all your communication needs, UCaaS combines your business communications into one platform. While there are several features supported with a UCaaS solution, a few features that make your small business stand out include:
Mobility – with the mobile app, you can take your office with you wherever you go.
Chat – calloboration has never been easier through the desktop and mobile apps.
Call routing – set call rules to forward calls to guarantee your customers get their needs met.
Video conferencing – bring remote employees together from miles away.
These features, among many others, give your small business a polished look that used to be only available to big businesses due to monetary constraints. UCaaS is the affordable option for any size business. When switching to a UCaaS solution, your company will be able to save money in several vital areas. Installation, set up, and maintenance are all included with no upfront costs. Plus, instead of paying several providers for several different services, you now only pay one provider a small fee and have access to a plethora of business communication features.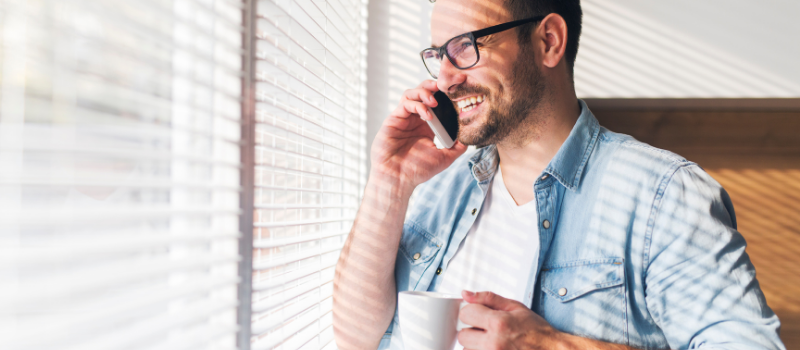 Rytel Wants Your Small Business to Succeed
Here at Rytel, we care about small businesses. We want your small business to not only succeed but lead in your industry. With our business phone service, you can rest assured that your company communications will run smoothly and reliably, evening the playing field between your small business and your big business competitors. Whether you're in the automotive, healthcare, retail, or insurance industry we've got the perfect solution for you!
Our business phone service is the ultimate UCaaS solution for any business. It offers you all the best features like call management and call recording while serving you with a reliable connection you can count on when your customers need you. Our mobile application helps you maintain your business identity so that you can stay connected from any location. Plus, we're priced perfectly to fit into your budget, no matter what size your business!
If you're ready to level the playing field and start beating out the big brands, contact us today at 801.662.0363!